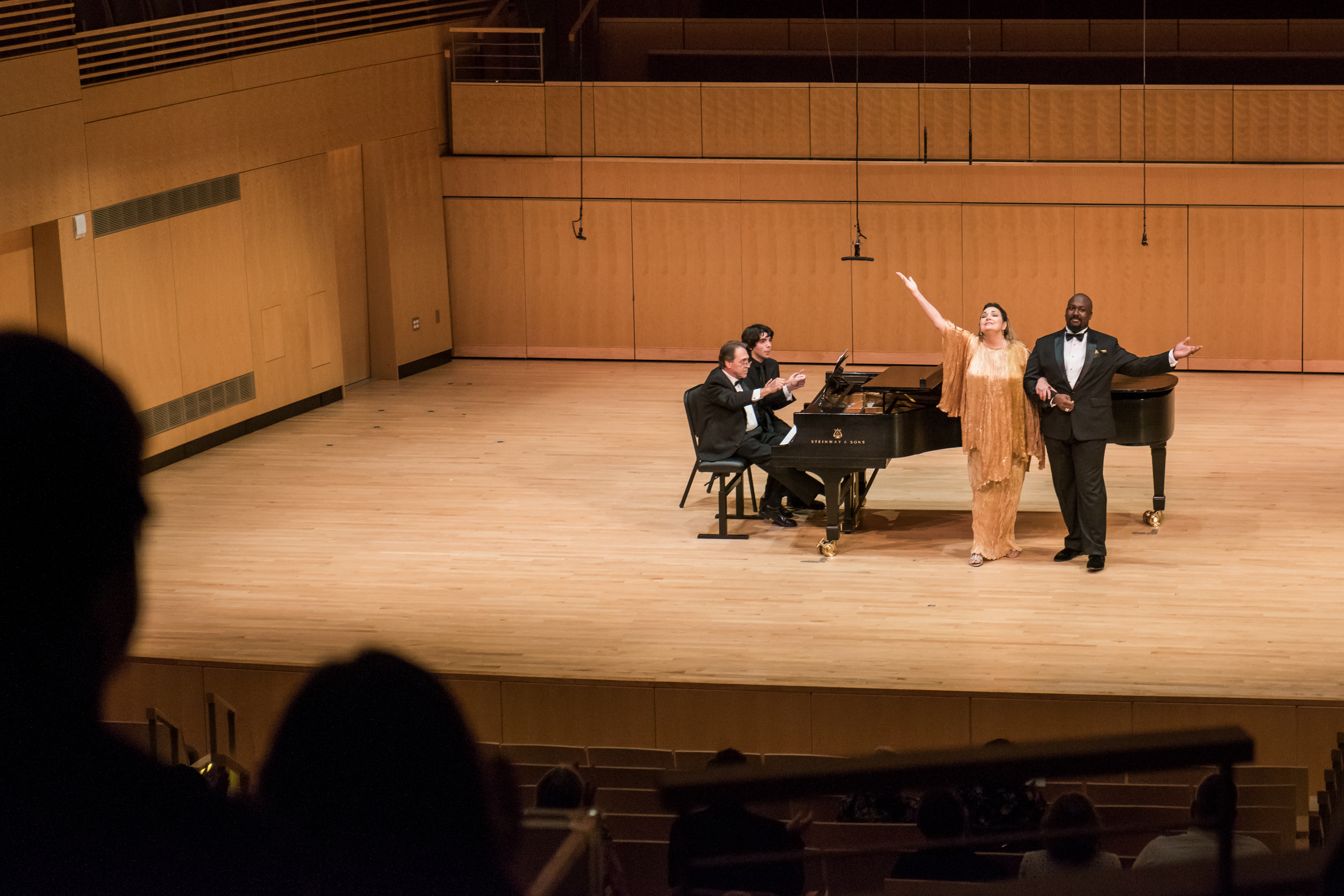 Below you will find the application form for the David W. Smith Scholarship for Vocal Arts.  Before you apply, there are several important details listed regarding eligibility and the application process.
Eligibility
Music Majors with a concentration in Vocal Performance are eligible to apply starting in the semester of their gateway jury at UMBC and may continue to apply up to their last two semesters (Sophomore semester 2 – junior year, for example).  Transfer students are eligible to apply in their second semester at UMBC.
This scholarship is awarded based on equal consideration of talent, need and the accompanying essay.  Students need to first be approved for funding to be eligible.  The committee will inform you after you submit an application.
The award is available for a maximum of two (2) years pending a review after your first year receiving it.
You will need a recommendation from your major teacher.
Application Deadline
Friday, October 15th-application deadline. For Fall 21/Spring 2022.
Audition- Monday, Nov. 1 , Noon or *7pm
For Spring 2022 application for 2022/2023
Application Deadline May 1st
Audition- Monday, May 16th Noon or *7pm
*In case we have judges outside the university.
Process
Once you have submitted the application form, the Committee will review your material.  If you are a viable candidate, you will be notified and offered the opportunity to demonstrate your performing talents during a live audition.  You will be invited to select and perform three songs in three different languages drawn from the art song, oratorio aria, and/or opera aria repertories. (Folksongs and songs from musical theater will not be considered acceptable selections.) At that time, the Committee will be considering quality and clarity of tone, phrasing, registration, diction, the difficulty of the selections, and overall musicianship.  Final decisions will be based equally on ability, need, and your essay.
The committee reserves the right not to offer a scholarship if the audition process does not reveal a strong candidate.
Auditions for the scholarship will be held on May 17, 2019 12pm.
Reapplication
Students not offered the David W. Smith Scholarship may reapply in subsequent years as long as they meet all the requirements.